THSBCA Commemorative Glove Program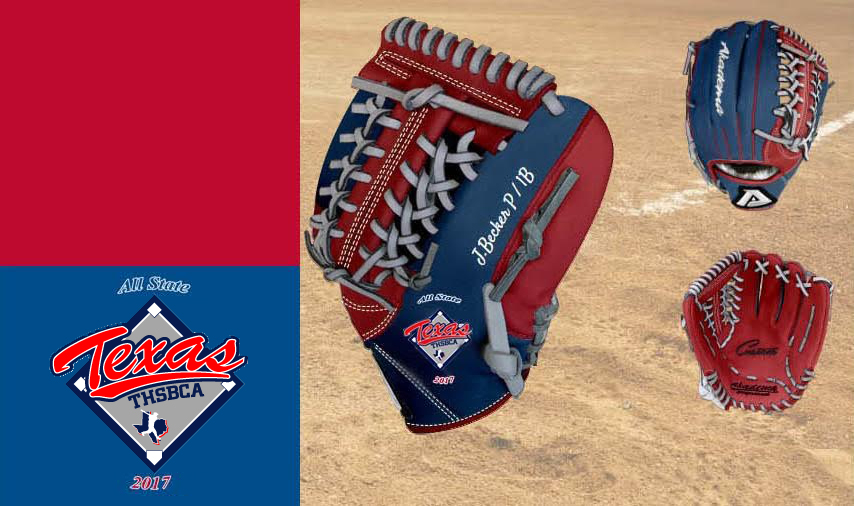 The THSBCA is proud to offer it's baseball players the opportunity to purchase a commemorative THSBCA baseball glove. Customized glove will include:
THSBCA Logo with honor listed above

Year

Name

Position
A sample of the All-State glove is illustrated in the picture above.
Customized gloves typically cost between $400-$450, but being a part of the THSBCA gets you a 50% discount. For $200, you get a customized, usable glove illustrating your achievement from the baseball season. 
Use it, add it to your trophy case, but most of all be proud of what you accomplished during the baseball season.
The THSBCA congratulates you on a your honor and a great 2017 baseball season!
All Texas High School baseball players can purchase a customized glove with the THSBCA logo, their name and position engraved on the glove.
Players who receive All-Region, All-State and Academic All-State will have the honor and year included on the glove. All of these orders will be cross-referenced with a list to ensures only honorees receive this glove.
Coaches can honor their All-Region/All-State/Academic All-State selections and give current players a goal to strive for. Imagine the lasting impression of a coach who has 5-10 commemorative gloves in their office or school trophy case!